Ten Best Father's Day Gifts for the Hunting Dad Who Has (Almost) Everything!
Father's Day is just around the corner. If you've been searching for the perfect gift for a dad who loves hunting, look no further, because we have 10 great options to help you make his day a great one—and his next hunt even better!

1.

Custom Mill Shop Turkey Box Call
Imagine the smile on Dad's face when he unwraps a personalized Custom Turkey Box Call designed by you and hand-tuned by the expert call makers at Primos Custom Mill Shop! Crafted in Brookhaven, Mississippi, with the highest quality woods and by expert game call makers, every box call is ready to draw in Dad's next gobbler or grace his fireplace mantle as a cherished keepsake. Our Custom Mill Shop also has an array of other personalized items for the outdoorsman father in your life, from Custom Deer Grunt Calls and Boot Pullers to Deer Mounts and Turkey Pot Calls.
2.

Tall Monopod Trigger Stick
With smooth, one-hand adjustments to lock in his big shot, the Trigger Stick is no ordinary shooting stick. Perfect for the hunter who has everything (or at least thinks he does), the Trigger Stick Gen3 Tall Monopod Shooting Stick is height-adjustable height without the hunter ever taking his eyes off the target. Now Dad will have an extra level of confidence in every shot he takes, whether he's standing, sitting, or kneeling. And when he's ready to pose with his next trophy, he'll also appreciate the the Trigger Stick's quick-detach yoke system that allows for easy transition to a panning support for optics or cameras.
3.

Bottomland Scoped Rifle Case
Chances are your dad has at least one rifle that's his go-to, his favorite, the one that's full of all the best memories. Help him take care of that special firearm with our Scoped Rifle Case dressed in Mossy Oak Bottomland. Its tough-as-nails 600D polyester case boasts multiple pockets on the front for gear like his binocular, rangefinder, and extra rounds, while a long third pocket is perfect for cleaning rods and other field-care tools. Webbing on on the back also makes it easy to pack along his Trigger Stick! (See how we did that?)

4.Smokescreen Hunting Blind
Ground blinds come in all shapes, sizes, and configurations, but the one issue many have with too many designs is their viewing area. Our Smokescreen Hunting Blind makes sure that's never a problem for Dad. He'll see everything—everything—through the Smokescreen's one-way, total-view mesh walls without game seeing him. This roomy blind has three one-way total-view mesh walls, three max-view openings, and seven shooting ports—the big one will only sneak by him if he's napping—and with its light weight and included shoulder-strap carry bag, it's bound to be the blind he takes to the field every day of the season.

5.Bloodhunter HD
It happens. Not everything we hunters shoot drops instantly. When that problem crops up at the end of legal shooting light, the need for a quick recovery becomes one of urgency. If your dad's been through this scenario, he knows it could happen again. He also knows that ordinary flashlights go only so far in a dark-hours recovery effort. So give him our Bloodhunter HD and light up his world! This special handheld contains state-of-the-art blood-trailing technology powered by intensely bright, 600-lumen CREE XM LEDs—moonless nights promptly fall to the bottom of the problem list. More than a lighting source, though, this light's custom optical filter is what saves the day, reducing certain color visibility to amplify red blood spots. Supplied with four CR123 batteries, the Bloodhunter HD also comes with a holster and belt straps so that when Dad spots that monster 12-point piled up at that cornfield edge, he won't lose the light as he jumps for joy.

6.Double Bull® 3-Panel Stakeout Hunting Blind
The Double Bull 3-Panel Stakeout with SurroundView Hunting Blind features Primos' original SurroundView Technology.™ With one-way see-through walls, Dad can take this super-lightweight (just 8.25 pounds), quick-to-pop-up blind anywhere and see every movement in front of him without having to peek around or above the blind's edges. Five shoot-through ports are perfectly positioned for maximum flexibility in shot presentation, Dad can comfortably use a stool thanks to the blind's tall sides, and the super-durable materials and limited lifetime warranty mean he'll be able to use this blind for many seasons to come.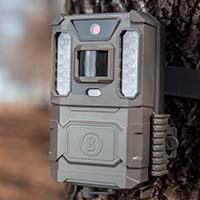 7.Bushnell Prime Trail Camera
Keeping a watchful eye on his favorite hunting spot is a cinch with the Prime Low Glow Trail Camera. Chock full of user-friendly technology but with an unbeatable sticker price, this trail cam employs 36 low-glow LEDs for consistent illumination, and 24-megapixel camera for crystal-clear images no matter the time of day, and an 80-foot flash range that really tells the story of game moving in a favorite hunting area.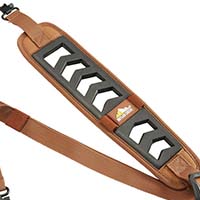 8.Butler Creek Featherlight Slings
Upgrade Dad's old, duct-taped-together sling with a new Butler Creek Featherlight Sling. Whether he shoots a shotgun or rifle, these newly designed long-gun totes made of lightweight foam feature unique slots that increase breathability by reducing trapped heat. They also grip the shoulder better than other slings, even when wearing smoother technical fabrics. Add in the large thumb loop attached to the bottom of the sling, and he'll get secure comfort all day long.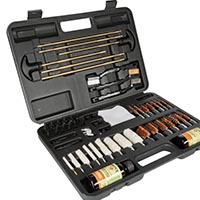 9.Hoppe's Deluxe Gun Cleaning Kit
Deluxe Gun Cleaning Kit provides every option Dad needs for cleaning his firearm. This robust 62-piece collection includes solidly built stainless steel rods for rifle, pistol, and shotgun, plus a wide assortment of brushes, mops, jags, and slotted patch holders. A stack of patches, exterior brushes, a full-size 2-ounce bottle of Hoppe's No. 9 Gun Bore Cleaner, and a full-size Hoppe's No. 9 Lubricant Oil round out a kit designed to take care of multiple firearms in a range of today's most popular calibers and gauges.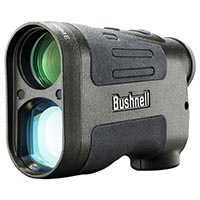 10.Prime 1700 Rangefinder
Whether he's a target shooter, serious competitor, or dedicated hunter, Dad will truly appreciate a gift of Prime 1700 Laser Rangefinder this Father's Day. This intelligently designed unit is capable of accurate readings far enough to satisfy the PRS shooter pushing the edges of long range games and smart enough to tell the difference between that gnarly buck and the matching tree he's hiding behind. Featuring an all-glass optical system and an improved LCD Display, the Prime 1700 offers up a viewing experience two times brighter than comparable models and enhanced light transmission that ensures a super-bright and clear image even when lighting conditions are compromised.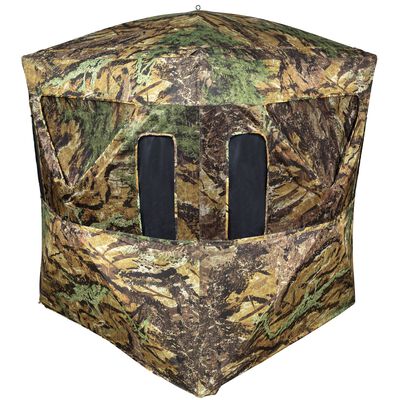 Back In Stock
Model: 65111
to
$249.99
Price reduced from

Was: $299.99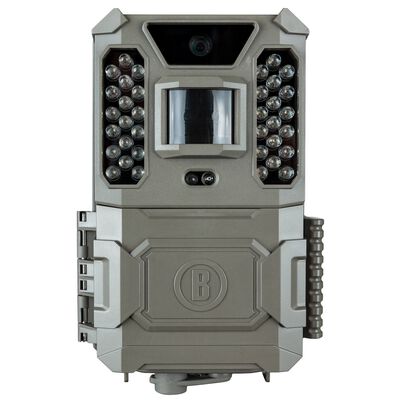 Volume Discount
Model: 119932C
Save 15% Prime Trail Cameras when you purchase 2 or more.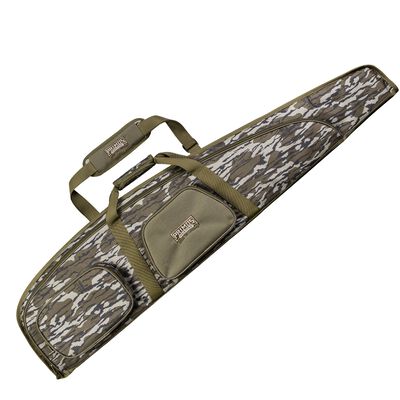 New
Model: 65635
to
$56.24
Price reduced from

Was: $74.99