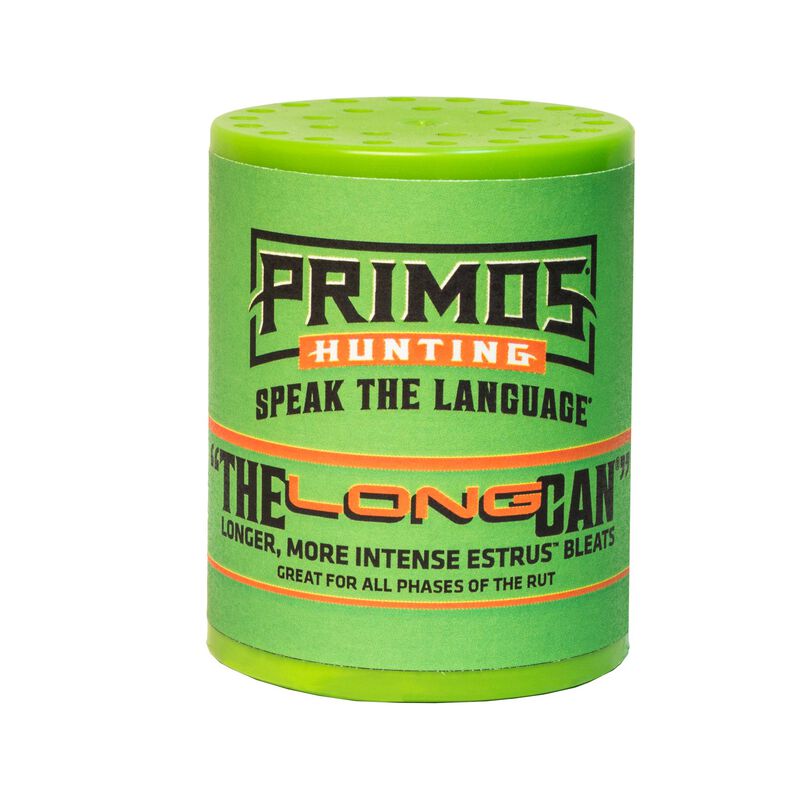 or 4 interest-free payments with
ⓘ
The Long CAN® produces longer, more intense Estrus™ Bleats, which lets bucks know there is a doe that's ready to be bred.
Estimated Ship Date:
false
Description
The Long CAN produces longer, more intense Estrus Bleats, which lets bucks know there is a doe that's ready to be bred. During the pre-rut and rut this is the sound bucks are listening for. Be sure you are set up in an area where bucks have to come in and search for the doe when you call.
Longer more intense Estrus Bleats for post rut

Quiet Carry Thumbhole

Part of the #1 Selling Deer Call Series
Features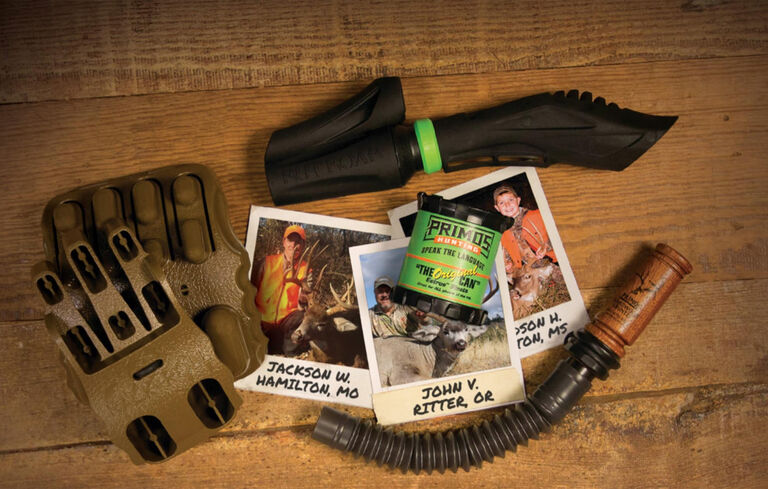 We know deer language and what the sounds mean. When we say speak the language, we mean it.
Primos offers many deer call options. From the rubberneck grunt call, which is the most versatile deer call to ever be in the woods, the hardwood grunt call, which gives you the option of a grunt call with a wooden barrel, to the trusty Can Call, which produces the doe bleat call that is simple to use. All that you have to do is "tip it over" to make the estrous sounds of a doe.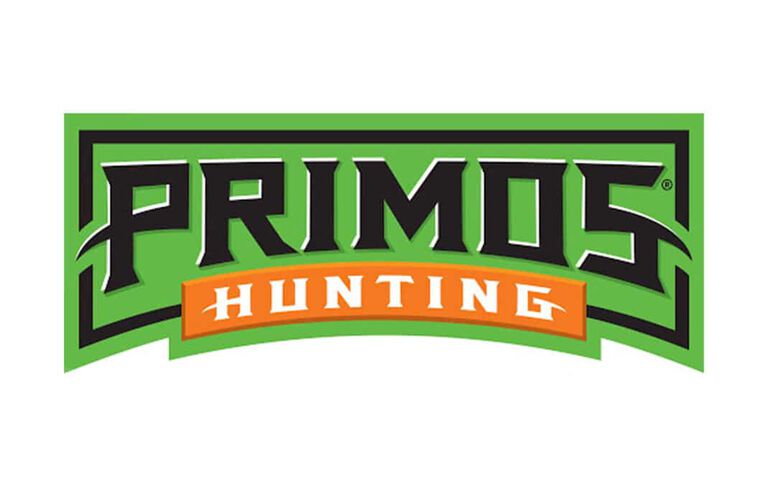 Primos Hunting: Speak the Language
Primos Hunting is the leader in the design and manufacturing of game calls for elk, deer, turkey, predator and waterfowl. Our commitment in game calls -- to make great products built by hunters, for hunters – also extends to our blinds, shooting accessories, trail cameras, attractants & supplements, clothes and other hunting accessories. You may also know us through our television show Primos' TRUTH About Hunting, DVD's and Mastering the Art video series.